My go-to skinny jeans are from Hollister, and in my opinion, you can never go wrong with them. I have a pair of jeans I bought from Hollister around four years ago, and I literally wore them last week. That's only possible because the quality is so great, and you can count on them holding up after countless washes. Even better is the fact that Hollister jeans make almost everybody feel like the best version of themselves. I don't know how, but they do. Seriously.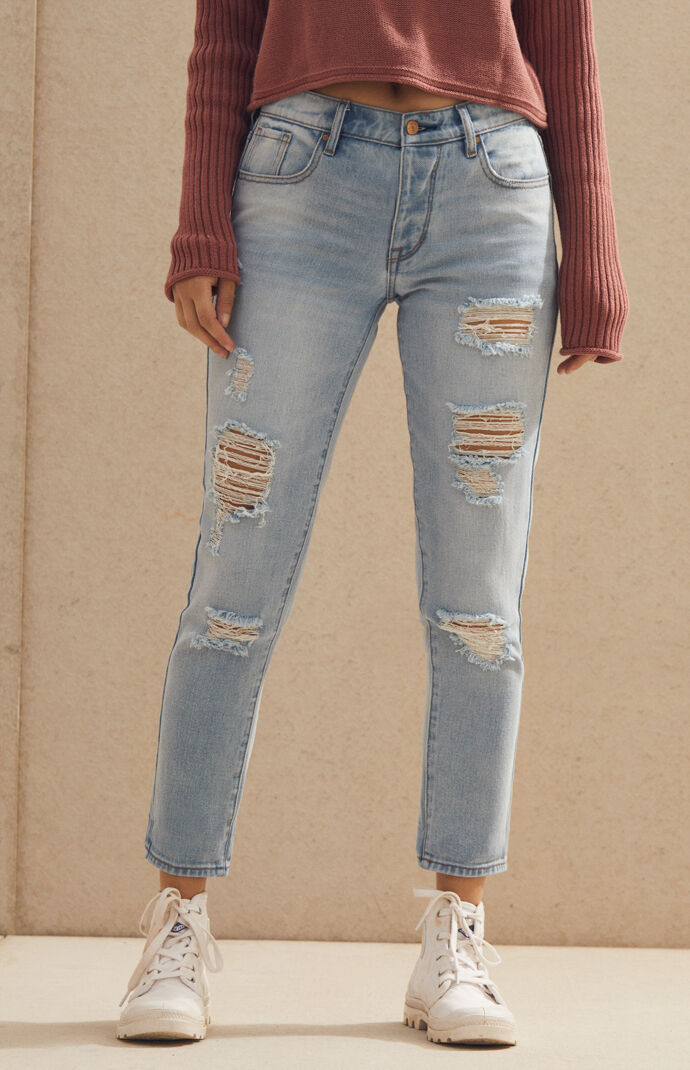 I own at least six pairs, but this will obviously vary from person to person and body type to body type. I've certainly met a few boyfriend jeans (and boys in general) that I didn't love.
The name of the Wedgie Fit jean may sound ridiculous, but they're actually flattering. (And no, they won't actually give you a wedgie.) They're definitely more expensive than other pairs, but they are soooo worth it. Look at it like this: You can spend 100 bucks on one pair that will last 3-5 years, or you can buy a cheap pair that you have to keep replacing and end up spending twice that in the same amount of time. Levi's LAST.